Our family rooms are made in a modern architecture, comfortable and fully equipped.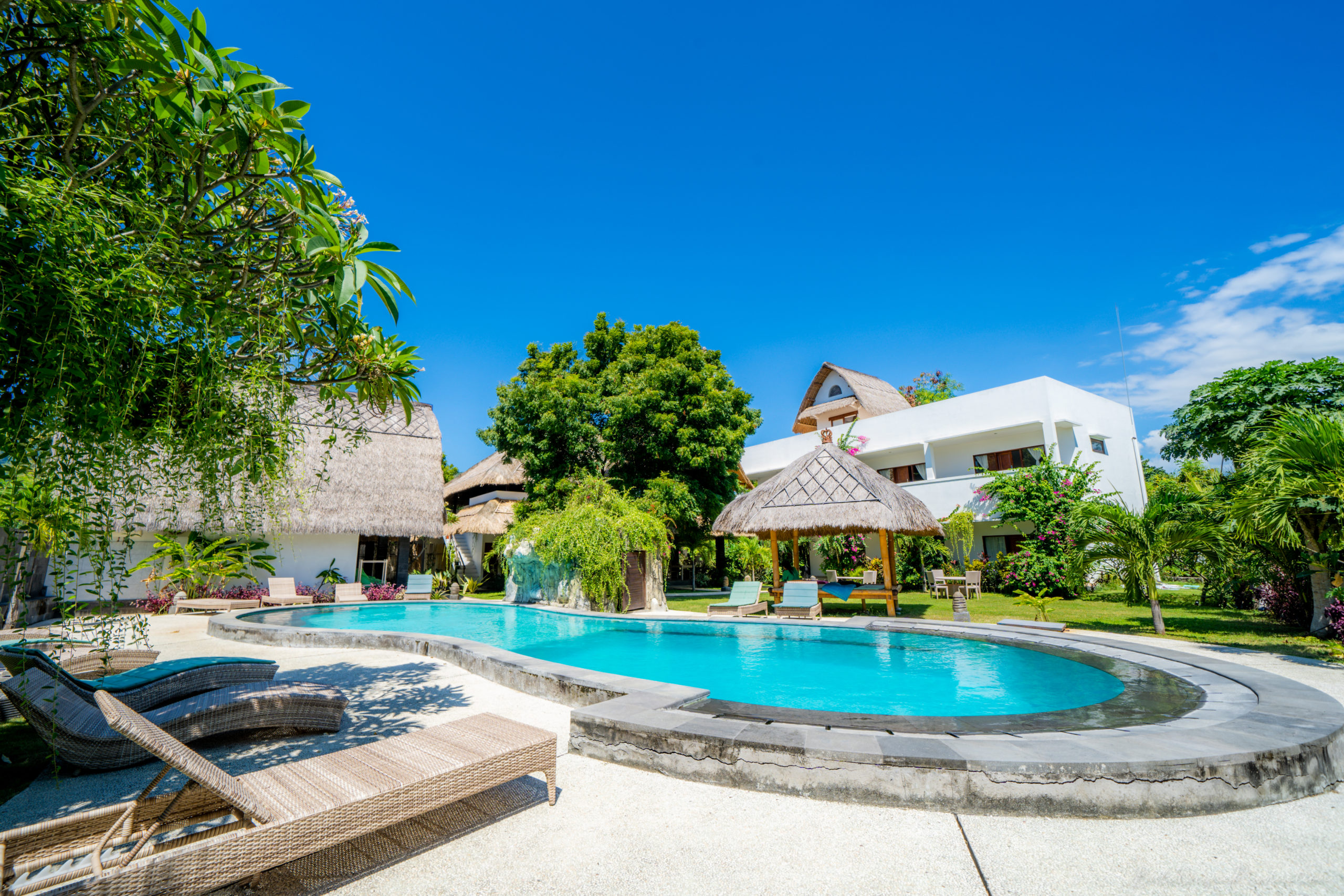 Bunga Laut Bungalow meaning "The Flower of the Ocean" in Indonesian is located on the north-east of Bali.
Located in a secluded setting in Amed between the mountains and the beach, Bunga Laut Bungalows allows you to enjoy the beauty of the "island of the gods". Travelers will appreciate the calm and the atmosphere.
Our family rooms are spacious and comfortable. They can accommodate up to four people. They are equipped with double and single beds and a terrace with views of the sea, the pool and the tropical garden.
The family rooms have a modern and sleek interior while keeping a Balinese charm.
Cupboards are at your disposal to sit comfortably.
The rooms are equipped with a private bathroom with hot water, air conditioning, fan, mini-bar, safe, bath and pool towels, and WiFi access.